Watermelon Juice:
Watermelon is one of the best thirst quenchers and can be an instant remedy to sunstroke or heat during summer. It is nutrient dense and has a moisture content of up to 92% and hence can keep us hydrated. Watermelon is high in lycopene, an antioxidant that protects our body from free radicals which otherwise can harm the health system. Watermelon is also a good source of vitamin C, vitamin A, biotin and many other nutrients, it can protect skin, heart, kidneys and the overall health. Here is the Watermelon Juice procedure.
Ingredients:
Procedure:
1. Take a juice jar and add watermelon chopped pieces, lemon juice, sugar (or) honey and add little amount of water if required.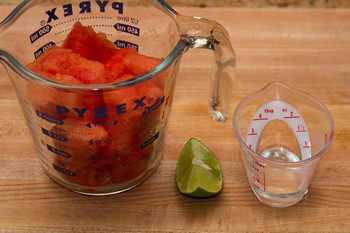 2. Grind it, and filter the juice.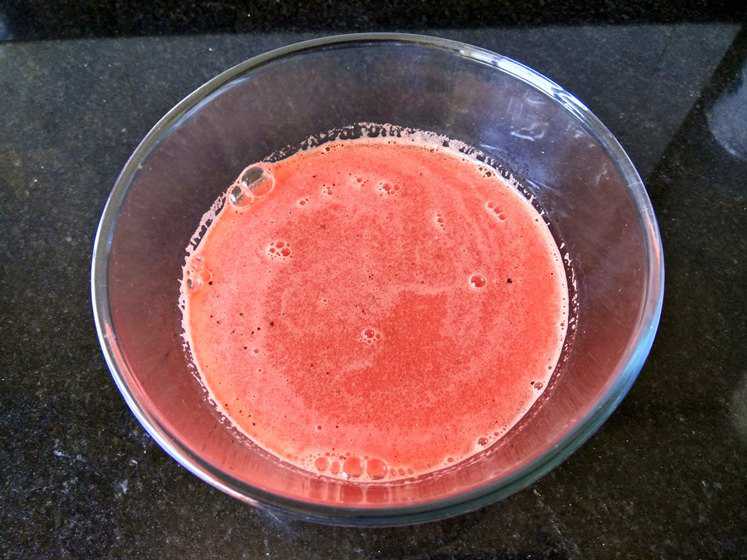 3. Finally quick and easy Watermelon Juice is ready.
4. I'm pretty sure you and your family will love it.
Nutrition Facts:
Calories – 80
Fat – 0gm
Potassium – 270mg
Protein – 1gm
Vitamin A – 30%
Vitamin C – 25%
Calcium – 2%
Iron – 4%
Health Benefits:
Anti-inflammatory properties
Hydration
Digestion
Skin and hair benefits
Muscle soreness & Athletic performance
Cancer Prevention
This Watermelon Juice is best when we will have in sunny hours. Kids will enjoy this juice more.
Also Read: PanCake | Healthy And Tasty Kids Recipe